Pakistan domestic cricket structure is one of the most competitive and well-organized structures in cricketing countries. In order to succeed in the competitive field of professional Pakistan cricket and to join the Pakistan national cricket team. it is first best to consider understanding the administrative structure of cricket in Pakistan.
With that in mind, I wrote the following as a guide to the essential steps on your journey to becoming a professional cricketer in Pakistan.
Pakistan Domestic Cricket Structure
Since 1947, various changes have been made to the top level of domestic cricket in Pakistan, with the most recent restructuring being in 2019. Chairman PCB introduced to us a new domestic cricket structure that is based on state cricket. Here this article provides you with a Pakistan Domestic Cricket, structure, and how to become a cricketer in Pakistan.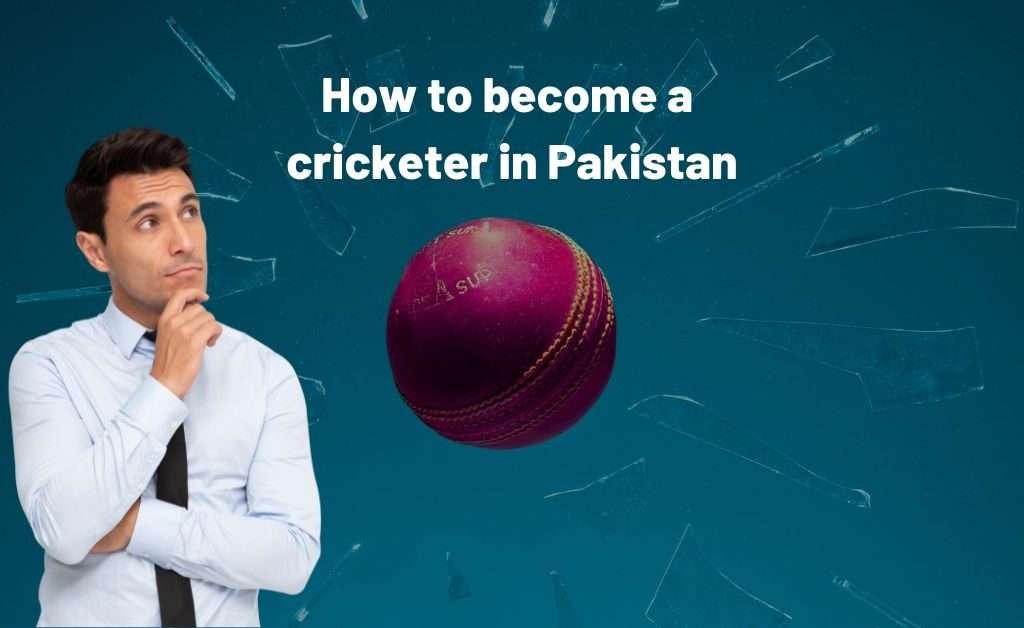 At the very beginning, it is required to give you some briefing about PCB so you can understand the topic more clearly.
PCB stands for Pakistan Cricket Board, a sports organization that is responsible for controlling and maintaining entire matches and tours played by our national cricket team. It organizes Pakistan's national cricket teams, both men and women in international cricket.
An Overview of The Old Pakistan Domestic cricket Structure
Before 2019 the old structure was based on departmental cricket or on the two grades of cricket. The one is called first class or Grade One Cricket called Quaid-e-Azam Trophy. In this first-class tournament, eight top departments and eight top regions play their part.
The Grade 2 Cricket is called a Patterns Trophy in which the bottom eight departments and regions take part. But the new cricket board and current PCB chairman observed that the state cricket structure is far better enough than the departmental cricket structure. In 2019, Imran Khan was the prime minister of Pakistan. He gives a unique persuasion about its structure to the PCB chairman, so he formatted the PCB accordingly.
The new structure of Pakistan Domestic Cricket
The New Chairman PCB announced reforming its structure, the Imran Khan play a key role in its formation. According to him, "state cricket should be organized and replaced by departmental cricket". He was inspired by the cricket structure in Australia when he was playing shuffle shield cricket, which is a state-based cricket. By taking aim in his heart, he successfully introduced this format in his beloved nation.
PCB Format
Pakistan's domestic cricket structure is divided into three stages. Cricketers have to come through these stages to join Pakistan national cricket team. The first step is Club Cricket, then it turns into City cricket known as the City cricket association. After that, State cricket is the last destination to become a cricketer in Pakistan. In other words, it is a three-tier system.
Have a look to get comprehensive information on all the stages to become a cricketer in Pakistan.
Club Cricket
PCB chairman announces to revive of club cricket in Pakistan so that every club can get affiliation with PCB. Many cricket clubs have registered with PCB. Now every match between the different clubs monitors by PCB. The player who performs well and the team which wins the battle then go to the next level and play in their city cricket matches.
City Cricket Association
6 regional associations conduct cricket trials every year with help of 90 City Cricket Associations across the country. In efforts to find grass root potential talent. PCB hires respected first-class and Test cricketers to oversee the trials and to find potential future stars.
To find exceptional cricketers and give them equal and fair opportunities, CCA conducts open trials for all age groups. As things stand, More than 2700 players got selected every year and divided into different age groups and 90 cricket associations. Pakistan domestic cricket organizes cricket tournaments for them where top performers qualify for State cricket.
State Cricket
Once you are participating at a city level with your eye keenly on state Cricket. State Cricket is one in which the different state (province) teams take part and the matches will be played between them. The team which played well in all the matches against the defending ones will then be selected to play matches at the international level. There are six provinces that form the state cricket. State cricket includes:
Central Punjab Cricket Association (regions under Faisalabad, Sialkot, and Lahore).
Southern Punjab Cricket Association ( regions under Multan and Bahawalpur).
Sindh Cricket Association ( regions under Karachi, Hyderabad, and Larkana).
Northern Cricket Association (regions under Islamabad, Rawalpindi, and Azad-Jammu Kashmir).
KPK Cricket Association ( Peshawar, Abbottabad, and FATA).
Balochistan Cricket Association ( regions under Dera Murad Jamali and Quetta).
In total, there are 90 cricket associations in these six states which are run by PCB.
Quaid e Azam Trophy
Pakistan's domestic first-class cricket league is known as the Quaid-e-Azam Trophy. It has been held every year since it was first played in 1953. According to the new domestic structure of Pakistan, the Quaid-e-Azam Trophy will be contested by six regional teams every year.
Quaid-e-Azam Trophy 2021-22 was held according to the new domestic structure as announced by the new PCB chairman. Following the model of the previous season of the Quaid-e-Azam Trophy 2021-22. The upcoming Quaid-e-Azam Trophy 2022-23 is in progress where each state team has to play 10 matches against all the 5 defending state teams. 5 matches are destined to play in their home town and the other 5 they have to play from outside of their hometown. This will give them the benefit that then they are capable of playing matches on different grounds and pitches.
The entire matches of the Quaid-e-Azam Trophy 2022-23 will be 31, in which a double-round system will be ruled. So each team has to play two matches against one team.
Quaid-e-Azam Trophy is the first-ranked cricket tournament in Pakistan. It is planned to schedule into two parts, one from 14 September to 8 October and the second from 28 October to 13 December. The reason for the gap is Pakistan cricket schedule. Pakistan national cricketers have tight international commitments. By considering the Pakistan cricket schedule 2023 PCB creates the window for Quaid-e-Azam Trophy.
Quaid-e-Azam Trophy 2nd Xl:
In the new structure, the Quaid-e-Azam Trophy 2nd Xl is finalized to start with the first-grade cricket (Quaid-e-Azam Trophy) on 14 September to 10 October. Its second part will also again start with it on 28 October to 29 November. As each state team has 32 players, so the first 16 participate in the Quaid-e-Azam Trophy and the remaining 16 show their skills in the Quaid-e-Azam Trophy 2nd Xl, which was previously called Patterns Trophy.
National T20 Cup
It is also divided into a Grade one and a Grade two National T20 Cup, having 32 players; the first 16 are listed in the Grade one National T20 Cup and the last 16 will be included in the Grade 2 National T20 Cup. Both the cups started on the same date, from 13 October to 24 October. In the coming season, the Grade One matches are set in Faisalabad, and Grade 2 matches are in Karachi.
National Under-19 Cricket
National Under-19 cricket has a similar structure as First Class cricket, based in 6 states and the team is selected in the same manner, consisting of 32 players. It is based on one-day and three-day matches starting on 1 October to 12 November.
Also, Read
Cricket Explained To The Americans! Cricket; is More Popular Than You Think
Pakistan Cup
It comprises two grades of cricket, and the format is like the above tournaments. It starts on 24 March and ends on 24 April. Both the Grade one and Grade two Pakistan Cup begin to play on the same dates.
Pakistan domestic cricket Prizes And Income
Each state has 32 contracted players, in which national team contracted players are not included, the state also can select the players out of these 32 members from their region or state. These players then play for their state T20 cricket, 50-over cricket matches. A centrally contracted player can earn 50000PKR in one match. If you calculate its earnings for one domestic cricket season, it will probably be 20-25 lacs. But the player who is not centrally contracted will be given the money on the basis of the match they played.
The Quaid-e -Azam trophy winner gets the prize money of 10,000,000 PKR and the runners-up will get a prize of 5,000,000 PKR. The team who wins the Pakistan Cup will be blessed with a prize of 5,000,000 PKR and the runners-up will get 2,500,000 PKR. The winners of the National T20 Cup will earn a prize of 5,000,000 PKR and the competitors will be given 2,500,000 PKR in prizes.
Steps Taken To Make Players Strong:
The PCB has taken steps to make the state teams stronger. They announce some courses which enhance the players' cricket. With these courses, they are able to learn about more tricks and techniques and their quality of cricket increases most of the cricketers and staff also go to another country for more practice or to test new wickets and pitches. It is very helpful to make our country's cricket strong.
Each state has three selectors who select the players ( under-16, under-19, and state team players) by taking opinions from each other.
You also can see a professional staff as each state team has its, balling coach, bating coach, trainer, physiotherapist, and all the requirements which are included in a professional cricket team.
Moreover, PCB also introduced the kookaburra ball, which is used at the international level. It gives the players the benefit they are able to play and face the original ball. So, now in first-class cricket or other crickets, a kookaburra ball is provided.
Summarizing:
In short, in the New Domestic Structure, PCB efforts to lower the number of teams to increase the quality of cricket, also to provide money and other benefits for the coaches, batsmen, ballers, and teams, and shorten the gap between domestic and international cricket. A person can become a professional cricketer by going through this step-by-step procedure. First, it has to play club cricket, then City cricket, then State Cricket. After that, he was able to be selected for the National Cricket Team.
If you follow Pakistan Cricket and Pakistan cricket news, must read these topics: